Security Risk Assessments
Our multidisciplinary approach looks at security from every angle to mitigate risks—from the physical environment to the human element to the role of technology.
Contact us
Explore Security Risk Management
/en/services/security-risk-management/security-consulting/security-risk-assessments
service
Effective security starts with a clear understanding of your vulnerabilities. We can help you gauge your strengths and weaknesses in various scenarios, from facility security to executive protection. We bring decades of experience to our assessments and our leading experts help you anticipate potential sources of new threats.
Our vulnerability assessment methodology begins with an in-depth security review.
No matter the focus of your assessment, we apply a time-tested methodology, where we:
Look at current areas of exposure and any past security incidents to identify potential vulnerabilities
Interview employees and other key individuals for critical insights and information about situations, policies and procedures
Provide a gap analysis to isolate areas, where your security program does not meet industry best practices
Make recommendations and guide you in implementing measures to mitigate any areas of vulnerability to reduce your risk
Are you, your organization, staff and infrastructure prepared for physical security risks, like terrorism, workplace violence, corporate espionage and theft?
Since facility and company security must be addressed at several levels, the most productive approach requires multidisciplinary expertise, which our security professionals possess. Their specialties include infrastructure, information, physical and corporate security services.
This expertise enables our team to determine the likelihood of any particular threat, prioritize action plans, recommend appropriate security measures and implement solutions, when necessary.
Case Study – Security Risk Assessment of Resort and Gaming Complex
Kroll was engaged by a large resort and gaming complex in Asia just after terrorist attacks at several hotels killed numerous local civilians and tourists. The risk level was extremely high for a period, and concerns were raised as to whether the resort complex had robust enough security measures to address the potential of future attacks. Business leaders perceived that a further attack involving their resort would be catastrophic for their business and to the country's economy.
Kroll conducted a review of existing security measures, including access controls, guard force levels, security policies and procedures and incident response measures. We completed a threat and vulnerability assessment and identified the gaps between existing security measures and the potential threats. We made recommendations covering improvements to security systems, guard force operations and security policy and procedures to enable existing sites and future developments would be standardized as part of an effective security strategy.
The client was able to minimize the risk to their existing properties and resorts portfolio from further terrorist attacks and use their security posture to market to clients and tourists as a differentiator in the marketplace.
Turn Incidents Into Insights With Software from Resolver, A Kroll Business
Protect your organization and prove your security team's value with Resolver's Incident Management app. Improve data capture, increase operational efficiency and generate actionable insights, so you can stop chasing incidents and start getting ahead of them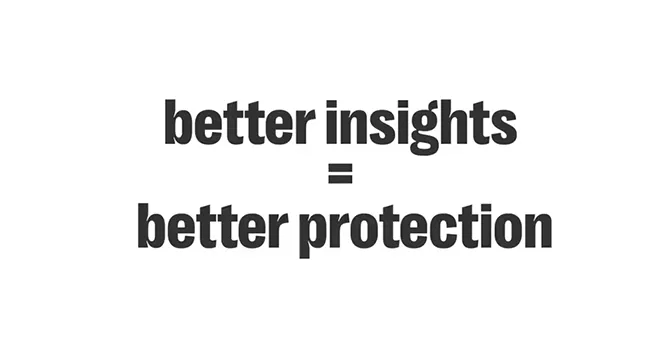 Valuation
Valuation of businesses, assets and alternative investments for financial reporting, tax and other purposes.
Compliance and Regulation
End-to-end governance, advisory and monitorship solutions to detect, mitigate and remediate security, legal, compliance and regulatory risk.
Cyber Risk
Incident response, digital forensics, breach notification, managed detection services, penetration testing, cyber assessments and advisory.
Environmental, Social and Governance
Advisory and technology solutions, including policies and procedures, screening and due diligence, disclosures and reporting and investigations, value creation, and monitoring.
Security Risk Management
---
Bob Thompson – How to Prepare for Critical Infrastructure Security Threats
Dec 06, 2022 - As part of our 2-Minute Security Talks series, Bob Thompson, Associate Managing Director in Kroll's Security Risk Management practice for EMEA and APAC, addresses the threats to critical national infrastructure that are emerging from global geopolitical instability.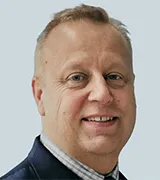 Security Risk Management
---
Campus Security Threat Management & Violent Incident Preparedness: Does Your Strategy Reflect Today's Realities?
Dec 05, 2022
by Daniel Linskey, Jeff Kernohan, John Friedlander, Chris Palmadesso, Harrison Levy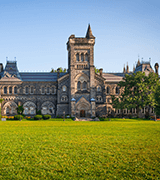 Webcast
---
Resolver Product Showcase: Enterprise Risk Management
Sep 14, 2022 - Join an upcoming 15-minute, no-selling walkthrough of Resolver's ERM application to see how their easy-to-use tech can improve engagement with the front line using a guided single-page risk assessment, a simplified task list, and easy reporting.
Webcast
---
Resolver Product Showcase: Incident Management
Sep 14, 2022 - For busy CSOs and security pros looking to evaluate software quickly, join an upcoming 15-minute walkthrough of Resolver's Incident Management application. See how simple it is to standardize your incident data, review triaged events, and assign workflows.