Restructuring Advisory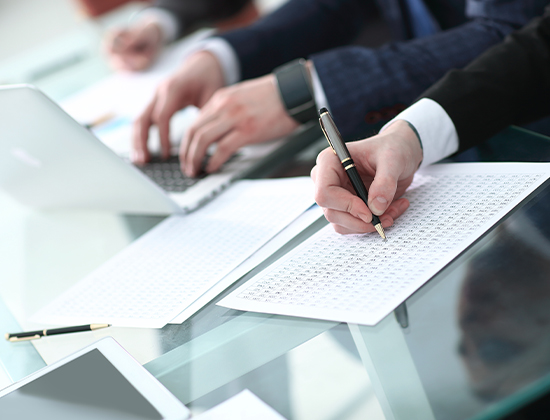 Restructuring Advisory
At Kroll, we understand the pressures of restructuring businesses and investments in challenging times. We help companies, lenders and investors take charge of complex situations under the toughest conditions.
Helping companies, lenders and investors take charge of complex situations under the toughest conditions.
Our Restructuring Advisory practice works quickly and practically to identify issues, implement solutions and achieve results. We have the expertise to reposition companies and turn them around, and our toolkit helps extract value from difficult credit situations. We leverage our technical excellence and ethical standards to manage complex insolvencies and bankruptcies and provide timely insights into bankruptcy litigation proceedings through our breadth and depth of knowledge.
We combine global reach with industry expertise and local market understanding to identify and capitalize on the best solution to fit your needs. Our recent acquisition of Borrelli Walsh strengthens our capabilities for clients in Asia, the Caribbean and around the world. With Borrelli Walsh, Kroll now has nearly 400 restructuring professionals. In addition, the unique power of Kroll brings added cyber security and investigations expertise to your corner, giving you an edge in challenging or contentious situations.
We are independent and trusted by the world's largest companies, lenders, asset managers and law firms. If you wish to access our experience, skills and technology, contact us to find out how we can help you.
How We Can Help
Corporate advisory, operational restructuring, lender and creditor services, crisis management and more
Including distressed M&A and special situations financing, private capital markets expertise and debt advisory
Including fiduciary services in complex insolvencies and bankruptcies, bankruptcy protection proceedings, forensic accounting and in-depth investigations
Management of insolvency-related disputes, expert testimony, financial advisory and more
Refers to documents limited to the creditors of the company and its professional advisers
Visit our regional sites to learn more about our services in the United Kingdom, Ireland and Hong Kong.
/en/services/restructuring-advisory
/-/media/feature/services/restructuring-advisory/restructuring-advisory-desktop-banner.png
service
Restructuring Advisory Services
Duff & Phelps Is Becoming Kroll
While we transition, we will continue to deliver a seamless experience across our full suite of services.
Learn More