Notification, Call Centers and Monitoring
Kroll's data breach notification, call centers and monitoring team brings global breach response expertise to efficiently manage regulatory and reputational needs.
Contact Us
With more than 20 years of breach notification experience and having handled the largest and most complex notification requirements in the world, Kroll can help ensure your response is managed in a way that complies with regulatory expectations and protects your reputation. Kroll has delivered notification and call center services to hundreds of millions of people worldwide, and our team routinely handles the most pressing emergencies with unrivaled speed and efficacy.
Global Breach Notification Services and Retainer Options
In today's global economy, where data can traverse many jurisdictions, your organization may be required to comply with a patchwork of stringent notification regulations. Kroll's data breach notification solutions—drafting compliant letters, full-service mailing help, alternate notifications for large breaches, including call centers staffed by multilingual representatives—take the burden off your organization.
As data privacy regulations evolve, Kroll tracks them closely, developing capabilities to fulfill the needs of customers in various jurisdictions:
| JURISDICTION | NOTIFICATION | CALL CENTER | IDENTITY MONITORING | IDENTITY THEFT RESTORATION | CREDIT MONITORING |
| --- | --- | --- | --- | --- | --- |
| UNITED STATES | | | | | |
| CANADA | | | | | |
| UNITED KINGDOM | | | | | |
| EUROPE | | | | | |
| ASIA* | | | | | |
*Notification and call center services fulfilled out of one of our international offices via international postage and an extended-hours or 24x7 call center.
Kroll has extensive relationships with over 50 cyber insurance carriers, and the quality and breadth of our offerings have been recognized by leading independent third parties, including Gartner, Forrester Wave and National Law Journal Best of Surveys. For additional peace of mind, Kroll offers client-friendly notification retainers that are designed to offer maximum flexibility. They also include an array of proactive services that ensure you get tangible value.

Our breach notification specialists have assisted clients across diverse industries with their notification responsibilities. As such, we understand how different industries, especially highly regulated ones, have distinct obligations and varying risk levels. We'll help you and your counsel draft data breach notices so that your messages are timely, cost-effective and appropriate to the sensitivity of the data and audience involved.

If sending notification letters isn't suitable or possible, Kroll offers alternative notification methods. Working with your legal counsel, PR agency/communications team, or other members of your response team, Kroll can facilitate distribution of email notifications or public notifications in instances where contact information is not known, or the population is too large for print notification. Kroll can also create separate FAQ documents in multiple languages and/or build a notification-specific microsite to help facilitate the notice to the public and, where applicable, to assist in monitoring services enrollment.
Case Study – Global Agile Notification Response for Unprecedented Data Exposure
A Fortune 500 company discovered data was exposed in a subsidiary that affected hundreds of millions of people across 56 countries and regions. Kroll quickly assembled a cross-functional team to be onsite with the client within 14 hours of the initial call. Our experts launched the full response within a condensed 10-day timeline, including:
Follow-the-sun operational strategy for continuous support across multiple time zones; agility to continually refine the response; and coordination of planning and response activities with client's teams and stakeholders.
Global communications strategy included 55 toll-free numbers, across 56 countries and regions, staffed by over 1,000 trained call center representatives in North America and 320 international agents, providing live, local assistance in 14 languages. Also, created 21 separate FAQ pages, in 14 languages.
Regular status and reporting updates shared with client's internal and external teams to track progress; communicated with client multiple times a day to support agile decision-making.
Complete details of how Kroll successfully managed this complex, multijurisdictional incident available upon request.
Kroll Breach Notification and Identity Monitoring
Below are a select few of the notification and identity monitoring services from our team:
We have many more solutions available for your organization, please click on the links on this page to know more. You can also speak to our expert today on our 24x7 cyber incident hotlines or fill in the inquiry form on our contact page and we will respond to you.
Key Areas
Pharmaceutical Recall Notifications
Increased Cyber Resilience with a Cyber Risk Retainer
Kroll delivers more than a typical incident response retainer—secure a true cyber risk retainer with elite digital forensics and incident response capabilities and maximum flexibility for proactive and notification services.
David White
David White
Global Head of Identity Theft and Breach Notification
Paul Jackson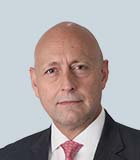 Paul Jackson
Regional Managing Director, Asia-Pacific
Grant Duncan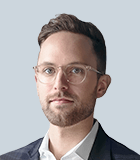 Grant Duncan
Managing Director
---
Identity Theft Restoration
Identity Theft Restoration
Kroll provides your breach population with direct access to investigative experts for live support and best practice advice, as well as identity restoration should they become victims of identity theft.
Data Breach Notification Letters
Data Breach Notification Letters
Kroll will work with your team to implement a personalized, plain-language notification letter that provides pertinent information and maintains message control.
Pharmaceutical Recall Notifications
Pharmaceutical Recall Notifications
Kroll's expertise handling large-scale notifications for highly regulated industries helps you increase efficiencies and meet regulatory requirements.
Credit Monitoring
Credit Monitoring
Credit monitoring can be a powerful tool to offer in the wake of a data breach. Kroll provides a monitoring alert system that's backed by the expertise of our licensed investigator team.
Identity Monitoring
Identity Monitoring
Kroll's unique combination of identity monitoring services can detect more types of identity theft than credit monitoring alone, providing practical help to combat identity theft and fraud.
Return to top