Transaction Structuring and Accounting
Kroll's specialist Transaction Structuring and Accounting team combines technical accounting expertise with practical, commercial deal experience to help clients manage the process of accounting and financial reporting for a transformational event. Duff & Phelps acquired Kroll in 2018 and unified under the Kroll brand in 2022.
Contact Us
Our team provides support across the entire deal life cycle from designing deal structures and technical accounting analysis during the diligence phase through to post deal integration and dispute services.

Our analysis may include procedures such as:
Providing guidance to clients related to IAS and U.S. GAAP presentation of new and existing pronouncements

Assisting clients in their structure to minimize quarterly reporting complexities

Assisting in fresh start accounting

Providing guidance on current pronouncements to assist clients in their structure and reporting to maximize earnings per share

Providing expert testimony to clients in disputes related to application of purchase contract definitions and in-country accounting guidance
Connect with us on LinkedIn
Kroll Corporate Finance and Restructuring is now on LinkedIn. Connect with us for the latest insights on investment banking, corporate finance, restructuring and insolvency solutions.
Raphael (Ray) Newman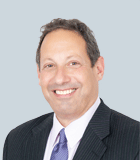 Raphael (Ray) Newman
Managing Director and Global Head of Transaction Advisory Services
Liya Vanyan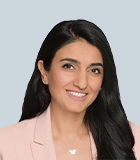 Transaction Advisory Services
Los Angeles
---
Comprehensive Due Diligence Solution
Comprehensive Due Diligence Solution
Our Comprehensive Due Diligence solution helps clients minimize risks and make the most informed business decisions. We support in the areas of tax, compliance and regulatory, ESG, operations/strategy, M&A, financial and accounting, investigations, disputes and cyber/IT risk.
Financial Due Diligence
Financial Due Diligence
Kroll's Financial Due Diligence team provides Quality of Earnings (QoE) and key financial analyses for buyers, sellers and banks in M&A transactions.
Operations Advisory Services
Operations Advisory Services
Operational process improvement to increase company value in Transactions, Expansion, and Turnaround.
Strategy and Commercial Diligence
Strategy and Commercial Diligence
Strategic perspectives on the target's market and competitive environment, as well as deeper insights and data on value creation opportunities.
IT Due Diligence
IT Due Diligence
Dedicated IT due diligence team to minimize risk and optimize portfolio value of a company for M&A transactions.
Return to top