Operations Advisory Services
Kroll advises on operational process improvement to increase efficiencies in transaction, expansion and turnaround situations that ultimately increase valuation. Duff & Phelps acquired Kroll in 2018 and unified under the Kroll brand in 2022.
Contact Us
We advise industry management and private equity firms on the financial and operational performance of companies. Our clients achieve growth and cost savings by process improvement, in/outsourcing or integrating their businesses. Kroll addresses the operational performance in the consumer, industrial, manufacturing, and technology markets, and optimizes growth strategy and internal operations to increase company value.
Key Segments of the Growth Cycle
Transactions
Pre- and post-deal for buy and sell side operations improvement analysis to support transaction outcomes of EBITDA opportunity and value creation:
Operations diligence

Carve-out, synergy

Merger integration
Turnaround
Turnaround and operations restructuring to restore profitability when market disruption has impacted financial performance:
Cost reduction

Product rationalization

Strategic sourcing
Expansion and Xformation
Manufacturing, procurement and distribution, footprint design and implementation, including streamlining office functions to support rapid revenue expansion:
Footprint and supply chain strategy

Operational strategy
Why Kroll
Senior level, hands-on engagement in pre-deal operations diligence and post-deal operations improvement

Improvements in operations that yield EBITDA and free cash flow

An approach of equal parts instinct and analysis, while pragmatic in our methods

Deliver results when opportunity value and capture is key, pressure is high and urgency is imperative
Case Studies
Buy-Side Operations Diligence of a Founder-Owned Manufacturer in Transition
A founder-owned manufacturer with high customer concentration experienced rapid growth with new products to a new consumer segment. The manufacturing and assembly processes were entirely manual and absent any planning and process support software (ERP, BOM). A strong relationship with a private equity firm under the letter of intent and a new CEO who had been groomed for two years formed the basis of succession. Kroll provided operations expertise to develop the roadmap to reposition the business for the next phase of growth.
Key Deliverable Operations Diligence Report
Kroll Recommended
Contracting third parties for non-core processes

Consolidating the footprint to a single manufacturing location

Implementing ERP on a timeline that addresses employee retention and proper knowledge transfer to yield $3 million (mn) on $4 mn of EBITDA
Turnaround Situation at a Consumer Product Company
A consumer product manufacturer with $60 mn revenue breached its debt covenants due to low EBITDA, made significant inventory adjustments and experienced two sudden executive departures. Lenders and new management requested Kroll conduct a rapid assessment of the finance, operations and overall business to identify and prioritize the issues affecting the business and develop the roadmap to restore EBITDA growth.
Key Deliverable Turnaround Plan

Kroll Delivered
Restored lender and owner confidence in inventories and financials.

Identified $4 mn of potential EBITDA opportunity by:

Identifying "red flag" shop floor practices

Terminating suppliers of routinely defective product

Relocating manufacturing

Reducing widespread supply chain operations complexity
Connect with us on LinkedIn
Kroll Corporate Finance and Restructuring is now on LinkedIn. Connect with us for the latest insights on investment banking, corporate finance, restructuring and insolvency solutions.
Raphael (Ray) Newman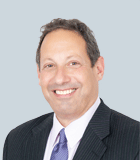 Raphael (Ray) Newman
Managing Director and Global Head of Transaction Advisory Services
Kurt Steltenpohl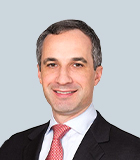 Kurt Steltenpohl
Managing Director
Transaction Advisory Services
New York
Liya Vanyan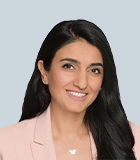 Transaction Advisory Services
Los Angeles
---
Comprehensive Due Diligence Solution
Comprehensive Due Diligence Solution
Our Comprehensive Due Diligence solution helps clients minimize risks and make the most informed business decisions. We support in the areas of tax, compliance and regulatory, ESG, operations/strategy, M&A, financial and accounting, investigations, disputes and cyber/IT risk.
Financial Due Diligence
Financial Due Diligence
Kroll's Financial Due Diligence team provides Quality of Earnings (QoE) and key financial analyses for buyers, sellers and banks in M&A transactions.
Strategy and Commercial Diligence
Strategy and Commercial Diligence
Strategic perspectives on the target's market and competitive environment, as well as deeper insights and data on value creation opportunities.
IT Due Diligence
IT Due Diligence
Dedicated IT due diligence team to minimize risk and optimize portfolio value of a company for M&A transactions.
Transaction Structuring and Accounting
Transaction Structuring and Accounting
Technical accounting expertise across the entire deal life cycle from designing deal structures during the diligence phase through to post deal integration and dispute services.
Return to top