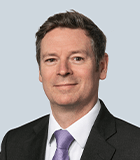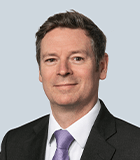 Zach Johnson joined Kroll in January 2015 from Kinetic Partners.
He is a director on the Financial Services Compliance and Regulation team and has over 20 years of experience working in the Financial Services sector across various roles in trading, compliance, and professional services. Prior to joining the firm in 2010, Zach was Head of Compliance Monitoring at UBS Wealth Management, being responsible for trade and AML surveillance. Prior to UBS, Zach worked within the FSA's Transaction Monitoring Unit, where he used his knowledge of financial instruments and markets to detect and instigate cases of market abuse and insider dealing as well as advise authorized firms on how to submit accurate transaction reports.
At Kroll, Zach heads up the regulatory reporting practice. He has been managing trade and transaction reporting reviews and remediation projects across investment firms including investment banks, asset managers, wealth management firms, inter-dealer brokers and spread betting firms. Zach has also been advising firms on the implementation of reporting requirements.
---
Johnson
/en/our-team/zach-johnson
/-/media/assets/images/headshots/directors/zachjohnson.png
people
{4D5F3272-D961-43F9-A68A-1C9C7C28832E}
{047C49DE-F44A-4E06-9DE8-782E565F291A}
{70E25357-B690-49B8-948F-958DAD26DCD4}