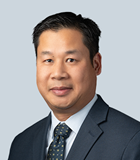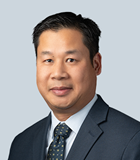 Wenbo Xu
Managing Director
Wenbo Xu is a managing director in Kroll Valuation Advisory Services practice, based in the New York office. Wenbo has over a decade of experience specializing in valuation and advisory of derivatives and structured products across the spectrum, including marketplace lending, asset-backed security, residential mortgage-backed securities/commercial mortgage-backed securities, collateral debt obligation, collateralized loan obligation, whole loans, mortgage servicing rights, distressed assets and other complex financial assets.
He focuses on the valuation of illiquid financial assets for financial reporting, restructuring, transaction advisory, litigation support, solvency opinions and risk management.
Before returning to Kroll (formerly Duff & Phelps) in 2020, Wenbo was a director in Houlihan Lokey's Financial and Valuation Advisory business and led valuation of structural products, modeling and analytics of complex financial assets as well as automation of valuation. Before his stint with Houlihan Lokey, he was a director in Kroll Valuation Advisory Services practice for over seven years. At Kroll, Wenbo oversaw valuation and modeling of loans and financial products backed by loans. He also designed and developed an automated loan valuation system that provides valuation for half a million loans daily. Previously, he has also worked with the U.S. Bank as a financial engineer, where he was a primary analyst pricing U.S. Bank's consumer loan and mortgage portfolio.
Wenbo received a bachelor's degree in geophysics and management from the University of Science and Technology of China. He also holds two master's degrees in statistics and mathematics and a Ph.D. in geophysics from the University of Michigan, Ann Arbor.
---
Valuation
Valuation
Valuation of businesses, assets and alternative investments for financial reporting, tax and other purposes.
Return to top