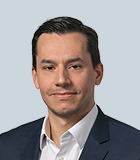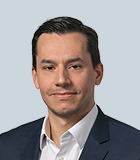 Victor Parzyjagla
Director, Issuer Services
Victor Parzyjagla is a director in the Issuer Services practice.
Prior to joining Kroll, Victor worked for Oddo & Cie. He joined Kroll Issuer Services (previously Lucid Issuer Services) in 2012 as an analyst before becoming a director in 2020. He specializes in structuring and executing corporate actions in both international and domestic markets, with a concentration in complex and high-volume transactions such as debt restructurings and reorganizations.
Victor received a B.A. from Grenoble Ecole de Management and a M.S. in finance from Grenoble Graduate School of Business.
---
Return to top