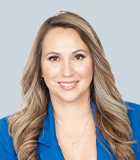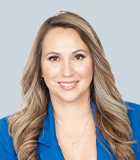 Venetia Manners
Chief Information Officer
Venetia Manners is the chief information officer of Kroll Business Services, based in New York. Vene has more than 15 years of experience leading technology and various operational teams.
In her current role, she manages Kroll's key technology functions at both a strategic and operational level, including software development and enhancements and the implementation of quality assurance applications and infrastructure support for the company's growing business needs.
Prior to joining Kroll, Vene held various senior leadership roles at Epiq Systems, and she was involved in a wide range of company activities through her changing roles in data services, quality assurance, project management, software development, product management and case administration. Within these roles, Vene provided leadership and custom business solutions in support of some of the largest Chapter 11 cases, including Lehman Brothers, Motors Liquidation (f/k/a GM), Energy Future Holdings, Dynegy, Hawker Beechcraft, Tribune, Saint Vincent's Catholic Medical Centers, Delta and Northwest Airlines.
Vene holds a B.S. (summa cum laude) from Manhattan College, with a double major in computer information systems and international business.
---
Return to top