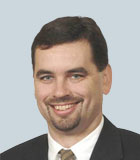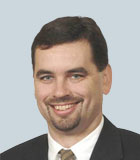 Toby Reese
Managing Director
Toby Reese joined Kroll (formerly Duff & Phelps) in 2007. He is a managing director in the Dallas-Addison office and part of the Tax Services management team, specializing in Property Tax Services. Toby has more than 20 years of experience in communications, utility and carrier property valuation and taxation.
Prior to joining Duff & Phelps, Toby was senior vice president of the communications group at Rash & Associates. He also was with the Arkansas Public Service Commission as the director of the Commission's Tax Division. Toby specializes in the property valuation and taxation of traditional local phone companies, wireless carriers, cable systems, railroads, airlines, natural gas distribution and transmission companies, fluid pipelines, electric utilities, cooperatives and multi-location commercial properties. He frequently advises clients on legislative changes, valuation impact studies and cost of capital issues. Toby also is a frequent guest speaker at various national and regional tax conferences and has appeared and testified before numerous legislative committees on behalf of his clients.

Toby holds an M B.A. from the University of Central Arkansas and a B.A. in business and economics from Hendrix College.
---
Valuation
Valuation
Valuation of businesses, assets and alternative investments for financial reporting, tax and other purposes.
Tax Services
Tax Services
Built upon the foundation of its renowned valuation business, Kroll's Tax Service practice follows a detailed and responsive approach to capturing value for clients.
Property Tax Services
Property Tax Services
Kroll engages with companies nationwide to provide independent, innovative and results-driven property tax services.
Return to top