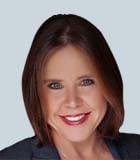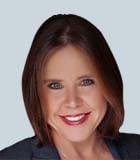 Tiffany Archbell
Director, Restructuring Administration and Issuer Services
Tiffany Archbell is a director in the Restructuring Administration and the Issuer Services practices, based in New York.
Tiffany leverages over 15 years of experience, with the majority of her career focused on operations, specifically in mandatory and voluntary corporate actions and asset services. She has been recognized as a results-oriented leader adept in the application of innovative solutions resulting in system enhancements and processing efficiencies that allow for greater capacity, streamlined processing of corporate action events and reduced risks.
Prior to joining Kroll, Tiffany worked at the Depository Trust and Clearing Corporation (DTCC). Her experience in corporate actions at DTCC provided her with the ability to analyze complex events, understand processing challenges and collaborate with clients to determine the best solution for processing while ensuring compliance with industry standards and guidelines. Tiffany has managed some of the largest and most complex distributions, including the Commonwealth of Puerto Rico, iHeart Radio and Lehman Brothers.
Tiffany received a B.S. in finance and an MBA from the University of South Florida.
---
Return to top