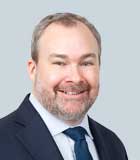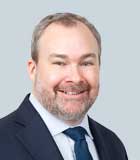 Steven Haley
Managing Director
Steven Haley is a managing director in the Government Solutions practice at Kroll, based out of the New York office.
Prior to the acquisition of Verus Analytics by Kroll in July 2020, Steven served as the COO of Verus, where he oversaw all the business and data-related aspects of the company's services. He has managed the performance of over 200 complex examinations, with a focus on the intake, processing and evaluation of all data sets and processes. In managing these data processes, Steven worked closely with Verus' technology team to develop new methodologies of analysis and ensured that the results of these analyses were fine-tuned based on the real-world application of the resulting data sets.
Prior to joining Verus, Steven was a member of KPMG's National Unclaimed Property Practice, advising clients on their unclaimed property procedures and reporting obligations. Before KPMG, he worked as a senior client service officer at ACS Unclaimed Property Clearinghouse, Inc.
Steven received a B.S. in business management and finance from Salve Regina University.
---
Return to top