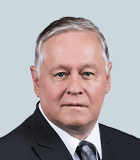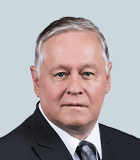 Steve Powers
Senior Manager
Steve Powers is a senior manager in the Enterprise Security Risk Management practice, based in Seattle. Steve manages some of our clients' most complex threat management cases and high-risk employee separations. As a subject matter expert, he developed the Kroll-Resolver Risk Assessment Guideline Elements for Violence (RAGE-V) training. Additionally, Steve manages in-extremis support involving executive protection and Technical Security Countermeasures (TSCM) sweeps. He has also performed numerous corporate and industrial facility physical security assessments with a focus on mitigating potential active threat incidents through policy, physical security enhancements, and training.
Steve brings over 30 years of experience in global security risk management, program development and implementation, and training in diverse and high-risk global environments. He possesses a deep understanding of brand-related risk and brings innovative, cost-effective solutions across the risk spectrum. Steve is a former U.S. Marine officer with a specialization in signals intelligence and electronic warfare.
Prior to joining Kroll, Steve's notable engagements include designing, implementing, and managing complex close protection (overt and covert) and surveillance detection operations and training, both domestically and internationally, for C-suite executives and members of the past ruling family of the Kingdom of Saudi Arabia (KSA). He has scoped and conducted pre-advance work to determine protection needs, and he has performed numerous facility and high-net-worth family residential security assessments and developed associated risk profiles. Steve has also provided containership maritime security on behalf of one of KSA's largest shipping companies. Additionally, he served as the corporate security lead for incident response to a 2016 suicide bombing in Jakarta, Indonesia.
Steve navigates the global business workspace using a non-Western-centric approach to gain a deep understanding of the social and cultural environment to enable recommended solutions that are effective. He has operated successfully on assignments in Asia (China, Japan, Indonesia, Philippines); East Africa (Ethiopia, Rwanda, Tanzania); Central and South America (Costa Rica, Mexico, Brazil, Colombia); and the Middle East (Lebanon, Turkey, Kuwait, Saudi Arabia, and the United Arab Emirates). Previously, Steve managed Global Protective Services (GPS) for Starbucks Coffee Company. GPS encompassed the executive protection program for the chairman and their direct reports, special event management, protective intelligence, and threat management. While in this role, he created programmatic and process-related solutions across the crisis management spectrum to include management of associated support; geopolitical and medical-related evacuations; kidnap, ransom and extortion (KRE) incident response; protest and urban civil unrest management; private aviation security and contingency support; and remote medical support in coffee-growing regions.
Steve also has significant experience in threat assessment and management, which includes mentorship by an FBI Behavioral Analysis Unit agent and forensic linguist and the development of protective intelligence programs.
Steve holds a B.S. in criminal justice from Northeastern University. He is also a certified Crisis Intervention Specialist and International Security Driver Association (ISDA) Secure Transportation Specialist. Steve maintains professional relevancy through numerous memberships, including the Association of Threat Assessment Professionals (ATAP), and he has completed over one-hundred specialized trainings.
---
Enterprise Security Risk Management
Enterprise Security Risk Management
Kroll's Enterprise Security Risk Management practice provides expert guidance and advisory services to our global clientele as they navigate the most challenging and emerging security and threat-related issues.
Return to top