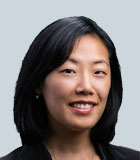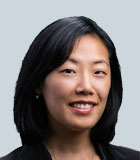 Sophie Park is a director in the Transfer Pricing practice, based in the Boston office. She is an economist with 13 years of experience in transfer pricing, antitrust and securities litigation consulting and economic research.
Prior to joining Kroll (formerly Duff & Phelps), Sophie worked in the transfer pricing groups at PwC and Deloitte. Before that, she worked as an economist at Securities Litigation and Consulting Group and NERA Economic Consulting in Washington DC where she served as a consultant in both securities and antitrust litigations and conducted economic analysis related to price fixing disputes, M&A and securities disputes. As a SAS programmer, she also has an extensive knowledge in data analysis. Her clients from her litigation consulting experience have included REITs and mutual funds, and companies in the chemical, healthcare insurance, textile, tobacco and cosmetics sectors.
Sophie's transfer pricing experience includes managing and preparing economic analyses for global documentation studies; planning studies; international strategic tax reviews; competent authority requests; cost allocation studies; valuation studies; loan analyses; audit provision; and due diligence for clients in the following industries: media and entertainment, pharmaceutical, medical devices, telecommunications, software, healthcare, financial services, automotive and consumer goods.
Sophie received a Ph.D. and M.A. in economics from the University of California, Los Angeles and a B.A., magna cum laude in economics with minor in Mathematics from Wellesley College.
---
Valuation
Valuation
Valuation of businesses, assets and alternative investments for financial reporting, tax and other purposes.
Transfer Pricing
Transfer Pricing
Kroll's team of internationally recognized transfer pricing advisors provide the technical expertise and industry experience necessary to ensure understandable, implementable and supportable results.
Return to top