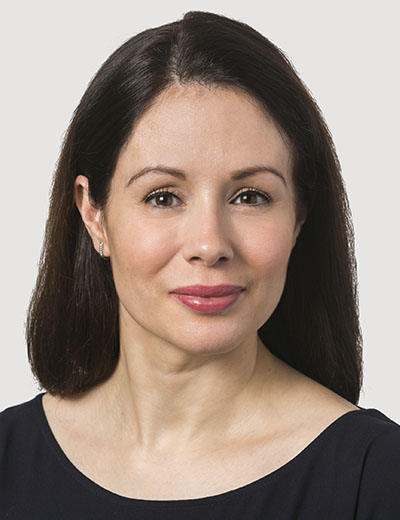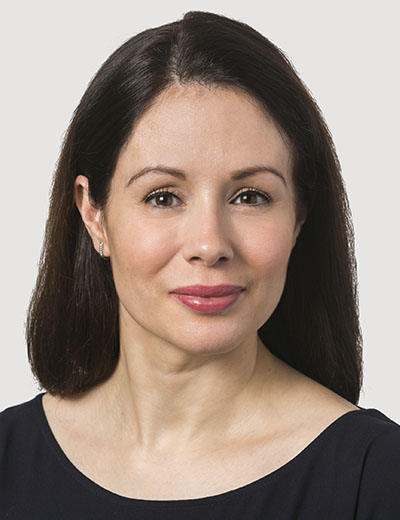 Sharon Davies
Managing Director and London City Leader
Sharon Davies is a managing director in the Valuation Advisory Services practice, a member of the EMEA management committee, a board member of the Kroll Charitable Foundation and the city leader of the firm's London office. She has nearly 20 years of experience in valuation and corporate finance gained through assisting clients across the UK, Europe, North America and Asia. She has worked in both the London and New York offices during her time with the firm.
Sharon has extensive experience in performing business, investment, intangible and financial asset valuations for global companies. She also assists companies in determining values for financial and tax reporting, business strategy planning and restructuring, and transaction advisory support. Sharon is also experienced in valuing companies at all stages of their life cycle, from very early stage startups to established global players across a wide range of industries.
Sharon's engagement highlights include: valuation of venture capital, private equity and hedge fund investments and portfolios for investor reporting; purchase price allocations and intangible asset valuations under IFRS and U.S. GAAP; valuations of management incentive shares for tax purposes; and legal entity and business valuations, often in the context of restructuring, for financial and tax reporting purposes.
She has worked on numerous assignments valuing intangible assets for IFRS 3, IAS 36 and IAS 38 requirements (and U.S. equivalents) including the valuation of customer and other relationships, contracts, licenses, assembled work forces, covenants not to compete, patents, technology, and trade names and trademarks.
Sharon received a master's degree in business and finance from Heriot-Watt University, Edinburgh. She is a Chartered Financial Analyst (CFA), a Chartered Surveyor and a member of the CFA Society of the UK and the Royal Institute of Chartered Surveyors.
Valuation
Valuation
Valuation of businesses, assets and alternative investments for financial reporting, tax and other purposes.
Valuation Services
Valuation Services
When companies require an objective and independent assessment of value, they look to Kroll.
Alternative Asset Advisory
Alternative Asset Advisory
Heightened regulatory concerns and vigilance, together with increased investor scrutiny, have led to increased demand for independent expert advice.
Tax Valuation
Tax Valuation
Kroll specializes in tax valuation-related consulting.
Return to top