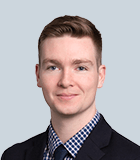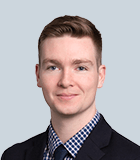 Senan Lonergan is a director in the Issuer Services practice, based in New York.
Senan has extensive experience with liability management, out-of-court restructurings, Chapter 11 Plan solicitations and various distribution events such as treatment elections, subscriptions and exchange offers.
Senan has developed meaningful relationships with the major banks, brokerage firms, agents, nominees and depositories (including Depository Trust & Clearing Corporation (DTC), Euroclear and Clearstream), and he is focused on process improvement and industry efficiencies. Additionally, he has managed some of the largest and most complex rights offerings and distribution events, including those for Hertz, Washington Prime, Diamond Offshore and Carlson Travel.
Senan holds a bachelor's degree in business economics and finance from Siena College, and he is a CFA Level II Candidate.
---
Issuer Services
Issuer Services
Recognized market leader with unique expertise to deliver global, tech-enabled solutions for liability management transactions, restructurings, and corporate actions of any complexity.
Return to top