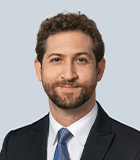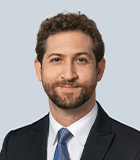 Sebastien Petsas
Managing Director
Sebastien Petsas is a Managing director in the Financial Services Compliance and Regulation practice in London, specializing in regulatory and operational due diligence and regulatory commissioned reviews across a broad range of regulatory topics.
Sebastien has worked on numerous s.166 / Skilled Person (or equivalent, outside of the UK) reviews covering a wide range of issues including: suitability of investment advice, financial crime, consumer credit, best execution requirements, data manipulation and assessing the fitness and propriety of controlled function holders. The scope of this work generally requires a deep-dive review of the firms' governance and reporting arrangements, compliance and risk frameworks, systems and controls in order to provide recommendations on areas of weaknesses identified.
Sebastien's other focus areas include Regulatory Due Diligence and Operational Due Diligence reviews, assisting a broad range of financial services firms globally to identify sources of potential regulatory risk (typically on behalf of potential investors). Sebastien has been heavily involved in transactions (buy and sell-side) involving TCSPs, Fund Administrators, ACDs, ManCos, Payment Services providers, Wealth Management, IFAs and others, providing comprehensive and commercially-minded advice on the impact of the regulatory risk profile of the target companies involved and any remediation activities required.
Prior to joining Kroll, Sebastien was an investments adjudicator at the Financial Ombudsman Service.
Sebastien's qualifications include a Law LLB, Legal Practice Course, MSc Finance and Financial Law, and CISI Diploma in Regulation and Compliance.
---
Financial Services Compliance and Regulation
Financial Services Compliance and Regulation
End-to-end governance, advisory and monitorship solutions to detect, mitigate, drive efficiencies and remediate operational, legal, compliance and regulatory risk.
FCA Thematic Review of Retirement Income Advice – The Regulator's Probe Steps Up a Gear
FCA Thematic Review of Retirement Income Advice – The Regulator's Probe Steps Up a Gear
Aug 01, 2023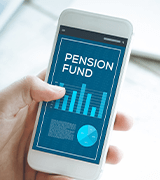 Restrictions, Prohibitions and Mandates of the SEC's Private Fund Rules
Restrictions, Prohibitions and Mandates of the SEC's Private Fund Rules
Aug 25, 2023
by Ken C. Joseph, Esq., Anna Povinelli, Alyssa Heim, David Larsen, Chris Janssen, Kenneth D'Aurizio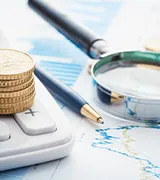 Staying Ahead of the Curve: Understanding and Implementing the DOJ's Latest Guidelines
Staying Ahead of the Curve: Understanding and Implementing the DOJ's Latest Guidelines
Jul 10, 2023
by Emanuel Batista, Pamela J. Parizek, Ned Kulakowski, Maria Vahos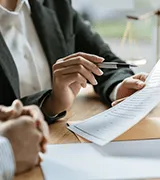 Return to top