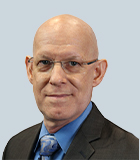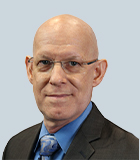 Roy Parks is a senior manager in the Enterprise Security Risk Management practice, based in Washington, D.C. Roy has over 44 years of experience in security-related systems with an emphasis on project management, conceptual and design development of physical and electronic security measures, and phased/sequenced implementation for projects. His extensive experience spans various sectors, which include aviation/transportation, corporate and financial, healthcare, education, communications, utility/energy, oil/petroleum, government/military, mixed-use/multi-tenant campuses and high-rise properties, museums and executive/exclusive residential projects.
Prior to joining Kroll, Roy had 46 years of supervisory, managerial and training responsibilities, including project programming and management, security solution design, bid process, implementation and construction administration for many complex security projects that encompassed a diverse range of security solutions for public and private sectors.
Through his professional experience, Roy has acquired an in-depth working knowledge of manufacturers' products and services applicable to security solutions design and integration/unification of systems, including enterprise access control, intrusion detection, biometrics, intercommunications, video surveillance, video analytics/artificial intelligence, recording systems, data intelligence, incident management, and regional/global command and control environments. He has conducted numerous physical, operational and technical security assessments resulting in recommendations that effectively mitigate risk and enhance the security posture at client facilities.
He is a Certified Protection Professional (CPP) and a Physical Security Professional (PSP) from ASIS International. He also holds memberships with several reputed organizations, which include ASIS International and Mensa International.
---
Enterprise Security Risk Management
Enterprise Security Risk Management
Kroll's Enterprise Security Risk Management practice provides expert guidance and advisory services to our global clientele as they navigate the most challenging and emerging security and threat-related issues.
Return to top