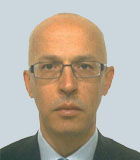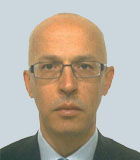 Roberto Landolfo
Director
Roberto is a director in the Fixed Asset Management and Insurance Solutions practice. He manages and performs appraisals of various tangible fixed assets in many industry sectors, with a focus on the automotive and mechanical sectors.
During his more than twenty years of experience in appraisals, feasibility studies and third opinions in valuations of a wide range of industrial processes, he has coordinated and managed appraisal teams serving various clients, including industrial companies and capital risk investors. In addition, he has assisted business development staff in securing clients from different market segments.
Roberto holds a degree in Mechanical Engineering from the Polytechnic of Turin.
---
Valuation
Valuation
Valuation of businesses, assets and alternative investments for financial reporting, tax and other purposes.
Fixed Asset Management
Fixed Asset Management
Kroll has established best practices in fixed asset management that are recognized across our profession.
Return to top