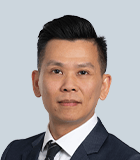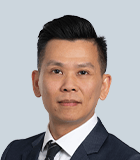 Peter Lam
Senior Director
Peter Lam, CPA, CA, CFA is a Senior Director in the Toronto office of the firm's Energy & Mining practice. Peter has more than 15 years of mining capital markets and valuation experience.
Peter specializes in the valuations of mining businesses, mineral interests, exploration assets, royalties, streams, illiquid debt and equity investments for public and private mining companies, mining royalty and streaming companies, private equity, pension funds and hedge funds for an array of purposes, including M&A, fairness opinions, investment valuations, financial reporting, tax and disputes.
Prior to joining Duff & Phelps in 2019, Peter was an equity research analyst at Macquarie Capital Markets where he covered precious and base metals mining companies. Previously, Peter was a Research Associate with BMO Capital Markets on the Metals and Mining team. He has extensive experience tracking and analyzing industry themes and trends, preparing financial models and in-depth fundamental analysis of precious, base, and bulk metals companies across the globe from the exploration to production stages.
Prior to working in the mining industry, Peter was with PricewaterhouseCoopers in the audit group.
---
Expert Services
Expert Services
Independent expert analysis, testimony, advice and investigations for complex disputes and projects.
Return to top