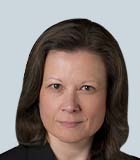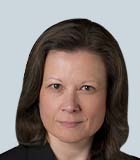 Pauline Booth
Managing Director, Testifying Expert
Pauline Booth is a managing director in the Expert Services practice, based in Milan. Pauline also has an active practice based out of our Boston office. She leverages more than 25 years of experience in the analysis of damages related to intellectual property infringement and misappropriation matters, commercial disputes, forensic accounting investigations, and the assessment of license and contract compliance. She regularly deals with cross-border disputes, and she has worked with clients across a wide range of industries and geographic regions, including the UK, the U.S., Canada, Asia and Europe.
Prior to joining Kroll, Pauline was a managing director at Alvarez & Marsal in their Global Forensic and Dispute Service. Before that, she held the title of director at PricewaterhouseCoopers Advisory practice.
Pauline has been qualified and has testified as a quantum expert in IP infringement and misappropriation, licensing, joint venture, collaboration and commercial disputes in various dispute fora, including in the High Court of England & Wales, State and Federal Courts of the U.S. and Canada as well as at various international arbitration proceedings seated in Europe and Singapore. She has also presented evidence by way of expert witness conferencing. She serves as an Independent Accountant under Settlement Agreements resolving IP infringement disputes and assists with the negotiation of such agreements.
Pauline assists clients with normal course of business intellectual property issues. She has valued IP for bankruptcy and licensing purposes and has also assisted with transaction negotiations and strategy. She has also assessed parties' compliance with various types of revenue, cost and profit-sharing contracts.
Pauline is a frequent instructor and speaker at various associations, firms and academic institutes in the U.S., the UK, Europe and Asia on intellectual property, licensing and contract compliance issues.
Pauline served as a Treasurer, Director and Executive Committee Member of the New England Legal Foundation for many years, and she was the past chair of the Audit Committee of the Association of University Technology Managers.
Pauline holds a bachelor's degree in business administration, with a major in management from Edinburgh Napier University. She is a Chartered Governance Professional and a Fellow of the Massachusetts Society of Certified Public Accountants. Pauline is also a Member of Licensing Executives Society, the Association of University Technology Managers and the Association of Certified Fraud Examiners.
---
Expert Services
Expert Services
Independent expert analysis, testimony, advice and investigations for complex disputes and projects.
Return to top