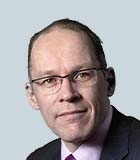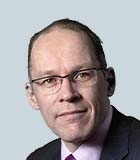 Nick Matthews
Managing Director, Testifying Expert
Nick Matthews is a managing director in the Expert Services practice. His practice focuses on providing forensic accounting, litigation support and restructuring expertise, with an emphasis on special situations, offshore and cross-border matters, as well as the financial services sector.
Based in London, Nick has over 20 years of experience leading significant international projects, involving teams in the UK, Europe, Caribbean and the USA. A particular focus of Nick's work has been the offshore financial sector. Nick also has experience providing financial crime advisory services, including anti-money laundering and anti-bribery and corruption.
Between 2008 and 2010, Nick managed the firm's Cayman Islands practice. While in the Cayman Islands, Nick was appointed Official Liquidator over a number of collapsed investment vehicles, including "feeder" funds into the Madoff Ponzi Scheme and a member of the Saad group of companies facing allegations of massive fraud against the Saudi Algosaibi group.
Nick joined Kroll in 2015 following the acquisition of Kinetic Partners, where he had been a partner since 2006, Previously, Nick was a principal at a Big Four firm in London.
Nick earned a BSc.Econ (Hons.) in American Studies and Social History from the University of Wales, Swansea. He is a Chartered Accountant.
Representative Engagements
Fraud, Financial Crime, Corruption and other Investigations
Investigated the affairs of the Saudi and Cayman entities involved in the AHAB v SICL matter before the Cayman Islands court.
Investigated the FX desk of an asset management firm regarding unauthorised trading, including detailed transaction review, interviewing staff and reporting to the FSA.
Investigated transaction reporting failures by a US investment bank, including detailed review of transaction records and reporting to the FSA.
Reviewed the governance, systems and controls in a division of a global financial services firm, including document review, interviewing members of staff and reporting to management and the FSA.
Managed a global, 18 month AML project with approximately 100 staff located in London, New York, Sydney and Hong Kong.
Managed a team drawn from seven countries investigating 11 Swiss banks in relation to their treatment of dormant assets deposited by victims of Nazi persecution.
Managed global team in FCPA investigation involving 22 jurisdictions, including review of accounting transactions, interviews with staff and reporting to attorneys and Department of Justice.
Offshore Matters
Court-appointed liquidator of various Cayman Islands investment vehicles which collapsed in the 2008-9 financial downturn. Appointments included a number of Madoff "feeder" funds and a member of the Saad group. Work included realisation of assets and engagement in litigation in the Cayman Islands, USA, UK and other jurisdictions.
Assisted global fund administrators and fund directors facing liquidators' allegations of negligence following the fraud-related collapses of major US hedge funds.
Provided expert evidence on quantum in a $100M dispute between an investor and investment manager concerning leveraged investment returns.
Numerous other offshore fund and trust disputes – industry expertise, litigation support and forensic accounting. Issues have included shareholder and redemption rights, directors' obligations, investment manager duties, fund administrator responsibilities and service provider fee structures.
Other Disputes and Litigation
Advised a global investment bank in a dispute concerning BVI-domiciled special purpose vehicles and structured credit products.
Provided expert evidence in a dispute involving sovereign debt issued by a European member state.
Led a team of forensic accountants investigating the affairs of the Bank in the UK and Singapore, responding to allegations and matters raised by opposing experts, drafting reports and briefing counsel in court.
Assisted an overseas government in its claim against the UK government following the termination of a contract for military materials.
Certifications
Fellow of the Institute of Chartered Accountants in England and Wales
Education
Econ (Hons.) in American Studies and Social History, University of Wales, Swansea, 1990
---
Expert Services
Independent expert analysis, testimony, advice and investigations for complex disputes and projects.
Fraud Investigations and Remediation Expert Services
Expert analysis to help clients prevent, identify and manage fraud and other complex accounting and financial issues.
Offshore Restructuring
Our Offshore Restructuring practice draws upon Kroll's broad financial services industry expertise to provide effective, timely advice and solutions.
Cross Border Insolvency
Assisting stakeholders, including creditors, investors and management, to identify solutions in contentious situations.
Return to top