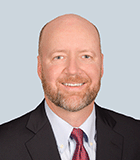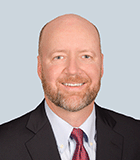 Michael Lynch
Managing Director
Michael Lynch joined Kroll (formerly Duff & Phelps) in 2005. He is a Managing Director in the Boston office and part of the firm's Valuation Advisory Services practice. Michael focuses on the technology and industrial products sectors. He has more than 23 years of valuation experience.
Prior to joining Duff & Phelps, Michael was a Managing Director with Standard & Poor's Corporate Value Consulting. He also was a Director with PricewaterhouseCoopers and a systems engineering manager at the Department of Defense. Michael specializes in providing valuations of businesses, intangible assets and derivative securities. He has served numerous clients in the computer software and hardware, information technology consulting, aerospace and defense, manufacturing and medical device sectors. Michael has also been called as an expert witness in business valuation matters.

Michael received his M.B.A. in finance and accounting from Columbia Business School and his B.S. in electrical engineering from Tufts University. He is a CFA charterholder and a member of the CFA Institute. Michael is also a member of the Boston Security Analysts Society.
---
Valuation
Valuation
Valuation of businesses, assets and alternative investments for financial reporting, tax and other purposes.
Valuation Services
Valuation Services
When companies require an objective and independent assessment of value, they look to Kroll.
Intellectual Property / Intangible Asset Valuation
Intellectual Property / Intangible Asset Valuation
Kroll possesses industry-leading expertise in the valuation of intangibles and intellectual property, which includes marketing, customer, contract and technology-related properties.
Return to top