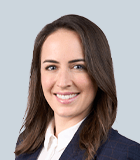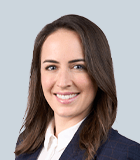 Megan Mousdale
Senior Director
Megan Mousdale is a senior director in the Expert Services practice, based in the Singapore office. Megan has previously worked in the London office for 3 years and Dubai for 2 years. Megan has over 6 years' experience as a delay analyst within Blackrock, now Kroll.
Previous to this she worked in the mechanical engineering sector, allowing her to combine technical knowledge with practical experience.
As a delay analyst, Megan has worked on projects throughout the Middle East, Africa and Europe, utilising her experience to understand and tackle the issues involved in complex construction disputes. Megan has worked on disputes in the form of adjudications and arbitrations, instructed by both the claimant and respondent, as well as being involved in independent expert determination and project advisory regarding dispute avoidance.
The combination of backgrounds means that Megan is able to utilise her advanced numerical and analytical skills, alongside enhanced teamwork and communication abilities to tackle different delay issues.
Megan holds a bachelor degree (honours) in civil engineering from the University of Liverpool.
---
Expert Services
Expert Services
Independent expert analysis, testimony, advice and investigations for complex disputes and projects.
Return to top