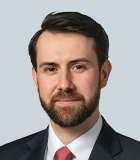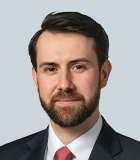 Matteo Basso
Managing Director
Matteo Basso is a managing director in the Financial Services Compliance Consulting practice, based in London.
He leverages more than 12 years of experience in compliance and regulation with a focus on alternative asset management firms. His areas of expertise cover MiFID II, AIFMD, UCITSD and FCA rules and regulations more generally. At Kroll, Matteo manages the Compliance Consulting team which provides ongoing compliance support to hedge funds, private equity and other alternative firms. Matteo also oversees high-profile FCA authorizations and compliance review projects on behalf of Kroll's clients.
Prior to joining Kroll, Matteo served as team leader in the MiFID II Authorizations team at the FCA, where he managed a team of case officers for the assessment of regulatory applications from firms impacted by MiFID II. Before that, he was a policy advisor in the FCA's Asset Management and Funds Policy team, responsible for the implementation of UCITS V and involved in the development and negotiation of a number of EU and domestic policy initiatives. Additionally, Matteo also served as senior associate in the FCA's Authorizations Division, where he worked on the UK implementation of the AIFMD.
Matteo began his career as a consultant in 2010 before moving in-house to work as a compliance analyst for a global long-short equity hedge fund in Milan and London.
He holds a bachelor's degree in business law and economics from the University of Turin and a Master of Law in international financial law from King's College London. He has also cleared Level I and II of the Chartered Financial Analyst exams from the CFA Institute.
---
Return to top