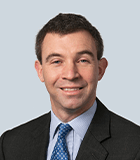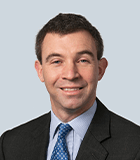 Mark Turner
Managing Director
Mark is a managing director in the London office where he works in Duff & Phelps' (rebranded as Kroll) Financial Services Compliance and Regulation practice. He specializes in advising the financial services industry on controls and regulation, in particular in matters relating to risk management, control effectiveness, governance and accountability.
Prior to joining Kroll, Mark has worked as a senior consultant and was a senior risk consultant within the Risk Specialist Division at the Prudential Regulation Authority (PRA), and prior to that the Financial Services Authority (FSA), where he was a valuation and controls specialist primarily focusing on banking and insurance. In recent years, Mark has become one of the industry's leading experts on individual accountability, and has advised some of the world's largest financial institutions on the UK's Senior Managers and Certification Regime (SM&CR). Mark regularly advises Boards and Board Directors on Governance, Risk and Compliance matters, in both contentious and non-contentious situations.
Mark is a Chartered Accountant with 20 years' experience within financial services. He holds a BSc in Mathematics from Imperial College, London.
---
Turner
/en/our-team/mark-turner
/-/media/kroll-images/headshots/mark-turner.jpg
people
{4D5F3272-D961-43F9-A68A-1C9C7C28832E}
{047C49DE-F44A-4E06-9DE8-782E565F291A}
{70E25357-B690-49B8-948F-958DAD26DCD4}