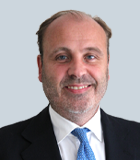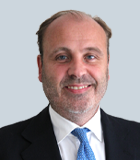 Marc Broekema
Managing Director
Marc is a managing director and co-head of the Netherlands Valuation Advisory Services practice, based in Amsterdam. Marc has over 15 years of experience in advising clients on valuation and damages issues within commercial and corporate disputes, as well as in cross-border restructuring and insolvency cases. He has extensive experience in valuation disputes and works closely with law firms, courts, arbitration and expert committees, corporates and professional investors.
Prior to joining Kroll, Marc was a co-founder and partner at BFI, an independent business valuation firm based in Amsterdam that specialized in complex business valuations, financial investigations and disputes.
Notably, Marc acted as valuation adviser to Steinhoff International Holdings (SIHNV) and secured court sanction of its WHOA Restructuring Plan in the Netherlands. He was also valuation advisor to the shareholders of a Turkish bank in the proceedings for the European Court of Human Rights following its expropriation and recently advised a private equity firm and their attorneys-at-law concerning the share price following a tender offer.
Marc serves as Co-Chair of the Europe Committee of the IVSC. This committee leads engagement with valuation stakeholders across Europe, ensuring regional input to the evolution of International Valuation Standards (IVS) and supporting its implementation. Marc is a lay judge at the Enterprise Chamber of the Amsterdam Court of Appeal, and he is a member of the Disciplinary Council of Appeal of the Dutch Association of Chartered Business Valuators (NiRV).
Marc holds a master's degree in economics with a specialization in valuation, from Tilburg University (TIAS) and another in law from Erasmus University. He also holds a Ph.D. in the role of cognitive biases in business valuation, from Leiden University, where he is also an assistant professor in corporate valuation at the Department of Business Studies of Leiden Law School.
---
Kroll Significantly Expands Its Global Risk and Financial Advisory Platform in the Netherlands with the Talent Acquisition of the BFI Team
Kroll today announced the talent acquisition of the BFI team to Kroll's Valuation Advisory Services Practice in the Netherlands.
Learn more
Valuation Advisory Services
Valuation Advisory Services
Our valuation experts provide valuation services for financial reporting, tax, investment and risk management purposes.
Valuation Services
Valuation Services
When companies require an objective and independent assessment of value, they look to Kroll.