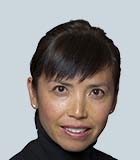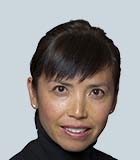 Louisa Galbo
Managing Director
Louisa Galbo is a managing director in the Complex Securities practice, based in the San Francisco office. She has more than 20 years of experience in the valuation of financial derivatives and complex securities.
Prior to joining Kroll (formerly Duff & Phelps), Louisa worked in the International Business Development group of BHP, Australia's largest mining company, where she managed due diligence projects and constructed complex financial models.
Louisa specializes in the valuation of derivatives such as call/put options, convertible securities, preferred stock, common stock, warrants, options, profits interests and debt instruments, and performs valuations for both financial reporting and tax purposes. For tax related valuations, she often performs valuations in connection with IRC §409A and preferred stock coupon setting analyses. For financial reporting purposes, she performs valuations in connection with ASC 718, Compensation – Stock, ASC 842 Lease Accounting (IBR analysis) and ASC 815 Derivatives and Hedging (embedded derivative analysis). The tools and approaches she frequently employs include: contingent claims analysis, binomial tree model, Monte Carlo simulation and the Black-Scholes formula.
Louisa holds an MBA from the University of California at Berkeley and a B.S. in computer science from Rutgers University.
---
Valuation
Valuation
Valuation of businesses, assets and alternative investments for financial reporting, tax and other purposes.
Alternative Asset Advisory
Alternative Asset Advisory
Heightened regulatory concerns and vigilance, together with increased investor scrutiny, have led to increased demand for independent expert advice.
Financial Instruments and Technology
Financial Instruments and Technology
The Kroll Financial Instruments and Technology practice is a leading solutions provider for asset managers, hedge funds, fund administrators, banks, insurers, private equity firms, commodity trading and investment firms, and corporations.
Return to top