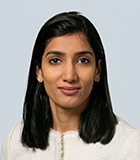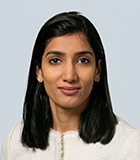 Khushbu Jain is a director and Co-Head of Loan Operations in the Agency and Trustee Services practice, based in London.
Khushbu joined Lucid Agency and Trustee Services in 2018, prior to Kroll's acquisition of the company. With experience in third-party loan agency, syndication and payments. Over the years, she has been actively involved with the operational team in activities including payments, middle office, deliverables and recon.
Prior to joining Kroll, Khushbu worked at U.S. Bank Global Corporate Trust Services in London as a senior loan administrator.
Khushbu holds a Bachelor of Commerce with a specialization in accounting from Bangalore University. She is an Associate Chartered Accountant with the Institute of Chartered Accountants of India.
---
Agency and Trustee Services
Agency and Trustee Services
Leading experience in syndicated, bi-lateral and direct lending transactions in the bond and loan markets.
Return to top