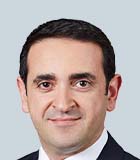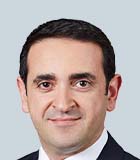 Kerim Keser
Managing Director
Kerim Keser is a managing director in the Munich Office and leads Kroll German, Swiss and Austrian Transfer Pricing activities, leveraging 15 years of transfer pricing experience in consulting firms and at the Australian Taxation Office (ATO).
Kerim has extensive experience advising or auditing companies of all industries, including automotive, consumer products, pharmaceuticals, technology and financial services. Kerim has a results-driven approach, developing transfer pricing solutions for companies considering their size, complexity and industry's best practices. He is always aiming at solutions that are easy to implement.

Before joining Kroll, Kerim worked as an executive director for EY in Munich, where he advised companies on transfer pricing issues associated with setting up new business units, decentralizing key functions, entering new markets and post-merger integration. He has successfully supported multinationals during difficult audits and competent authority procedures, delivered global documentation projects and served as an expert witness for an intellectual property dispute. His clients ranged from startups to large DAX companies. In addition, he has considerable experience developing and leading country-by-country reporting initiatives in Germany and is a key source for consultation on BEPS related topics.

During his time at the ATO, Kerim was a lead economist in Australia's most important transfer pricing cases, a member of the ATO's National Transfer Pricing Review Panel and a member of the National Tax Liaison Sub-group for Transfer Pricing. He also built a team specializing in financial transactions and the financial services industry.

Kerim holds a PhD and MA in Economics (Dipl. Volkswirt) from the University of Potsdam, and an MA in Economics from the University of Wisconsin-Milwaukee.
---
Valuation
Valuation
Valuation of businesses, assets and alternative investments for financial reporting, tax and other purposes.
Transfer Pricing
Transfer Pricing
Kroll's team of internationally recognized transfer pricing advisors provide the technical expertise and industry experience necessary to ensure understandable, implementable and supportable results.
Return to top