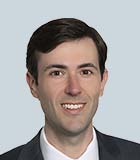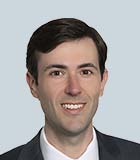 Keith Roper is a director in the Kroll Valuation Advisory Services practice, based in the Atlanta office. He has over seven years of experience in valuation and financial advisory services specializing in the technology, media and telecommunications sector.
Keith has extensive experience in the valuation of businesses and intangible assets for financial and tax reporting. He has performed valuations for various purposes such as purchase price allocations (ASC Topic 805), impairment testing (ASC Topic 350/ASC Topic 360), stock-based compensation (ASC Topic 718/IRC 409a), legal entity/intellectual property restructurings, and testing under The Investment Company Act of 1940. He has also practiced the valuation of illiquid debt and equity securities held by PE funds, business development companies, hedge funds and VC funds for Fair Value reporting purposes (ASC Topic 820). Additionally, Keith has experience in the general valuation of technology, trade names and trademarks, customer relationships, contracts, and other intangible assets, with expertise in valuing industry-specific assets and liabilities such as software-based technology, deferred revenue related to software contracts, Federal Communications Commission broadcast licenses, and carried interest contracts for private investment funds.
Keith received a BBA in finance from the University of Georgia. He is also an Accredited Senior Appraiser (ASA) with the American Society of Appraisers and Accredited in Business Valuation (ABV) with the American Institute of Certified Public Accountants.
---
Valuation
Valuation
Valuation of businesses, assets and alternative investments for financial reporting, tax and other purposes.
Valuation Services
Valuation Services
When companies require an objective and independent assessment of value, they look to Kroll.
Alternative Asset Advisory
Alternative Asset Advisory
Heightened regulatory concerns and vigilance, together with increased investor scrutiny, have led to increased demand for independent expert advice.
Tax Services
Tax Services
Built upon the foundation of its renowned valuation business, Kroll's Tax Service practice follows a detailed and responsive approach to capturing value for clients.
Return to top