Katy Shanahan
Managing Director
Katy Shanahan is a managing director in the Forensic Investigations and Intelligence practice of Kroll, based in the Boston office. Since joining Kroll in June 2006, Katy has worked on, and currently manages, a variety of complex multijurisdictional investigations on behalf of clients in diverse sectors, including large-scale due diligence assignments in support of IPOs and other transactional dealings, asset searches, investigations of employee fraud and misconduct, and theft of intellectual property (IP).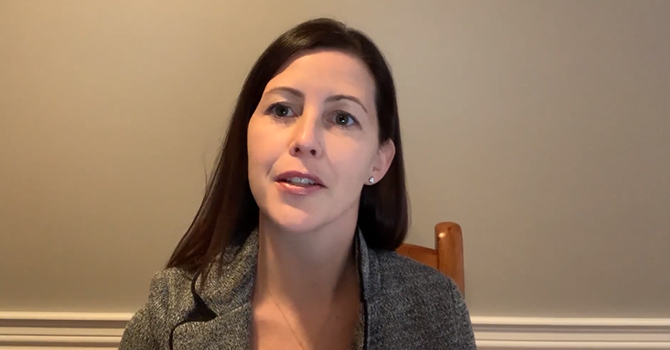 Katy's efforts support her clients' needs in crisis management, litigation support and corporate contests. Additionally, she has significant experience in both cyber security and physical and operational security casework. She has managed and worked on several domestic and international asset search investigations for Fortune 100 companies, individuals and judgment creditors. Katy has additionally managed and provided analysis on hundreds of due diligence assignments, both domestic and international, while at Kroll. In one case, she exposed an individual who was operating a Ponzi scheme, whereby he was bilking investors of millions of dollars by factoring payments related to fictitious medical malpractice, discrimination and personal injury settlements.
In one of her litigation support assignments, she helped manage a fast-paced and constantly evolving international email review—spanning three continents and five countries—to identify inappropriate payments made to government officials. The investigation also uncovered several breaches of company policy and performance issues by three employees. Kroll's findings helped the company identify the perpetrators and satisfy its shareholders that an appropriate and independent remedial effort was undertaken to expose the fraudulent activity.
Katy has worked on several competitive intelligence matters. In one instance, she worked on behalf of a financial client looking to make an investment in a manufacturing company. Through site visits and interviews with employees and members of the community, as well as an analysis of available public records, Katy and her team were able to determine that the company was, in fact, operating at a loss and, thereby, provided Kroll's client with the necessary insight to make an informed investment decision.
Before joining Kroll, Katy was an investigator with the U.S. Department of Labor's Office of Labor-Management Standards (OLMS). There, she helped promote labor union and labor-management transparency through the enforcement of reporting and disclosure requirements for unions and their officials, employers, labor relations consultants and surety companies.
She has authored the article, "Technology's impact on integrity and business practices," in the 2015/2016 Kroll Global Fraud Report. Katy holds a B.A. in history from the College of the Holy Cross.
---
Forensic Investigations and Intelligence
Forensic Investigations and Intelligence
Kroll's forensic investigations and intelligence team delivers actionable data and insights to help clients across the world make critical decisions and mitigate risk.
Return to top