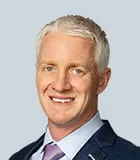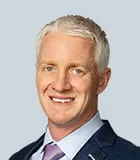 Justin Hughes
Senior Director
Justin Hughes is a senior director in the Settlement Administration practice. He is based in Philadelphia.
Justin also leads the Securities Settlement Administration team. He has more than 17 years of experience in the settlement administration industry. Prior to joining Kroll, Justin worked at a leading settlement administration firm, where he managed some of the largest securities class action settlement administrations of all time. These matters included the WorldCom Inc. Securities Litigation, the Nortel Networks Corp. I and II securities settlements and the Bank of America Corp. Securities Litigation, each of which totaled more than $1 billion in class member recoveries. In 2014, Justin joined another leading global settlement administration firm as vice president of operations, where he managed a team focused on the administration of securities settlements.
Justin holds a Bachelor of Science in financial economics from Binghamton University in New York.
---
Return to top