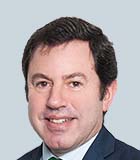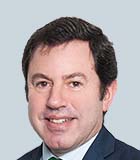 José Rovira
Senior Director, Testifying Expert
José Rovira is a senior director in the Madrid office and part of the Expert Services practice. José leverages more than 30 years of professional experience in disputes, business restructuring and insolvency services, including litigation support work, forensic investigations, financial and operational restructuring processes.
Prior to joining Kroll, José had a leadership role in the Forensics and Disputes and Restructuring practices at Forest Partners, which was acquired by Kroll in February 2019. Before that, he was a Partner at Aon Accuracy, creating and developing their Forensic and Business Restructuring practices in Spain, having previously played a similar role as Partner at PricewaterhouseCoopers (PwC) in Madrid. He began his professional career in PwC's Corporate Finance department, working on due diligence processes and company valuations.

José specializes in the preparation of expert witness reports on financial and accounting issues, and their defense in courts (civil, criminal, commercial and employment jurisdictions, including the National High Court). In relation to arbitration cases, he has acted as an expert witness on numerous accounts in Spain and Latin America (primarily International Chamber of Commerce (ICC) rules). He has also led accounting fraud investigations in diverse areas, issuing special reports on findings to company boards.

José has broad experience with crisis scenarios and business restructuring. He has worked on financial and operational restructuring processes, advising both debtors and creditors in pre-insolvency situations and in insolvency proceedings, preparing viability plans and information memorandums.

José has been a speaker at a range of forums about forensics, crisis management and restructuring. He is also co-author of several technical books and publications.

José received a double degree in law and economics and business science from ICADE. He also holds a master's degree in auditing and completed executive postgraduate courses at ESADE. He is a Spanish chartered accountant (ROAC), member of the Official Register of Auditors (IACJCE), member of the Madrid Institute of Economists and of the Register of Forensic Accountants (REfor). He is also an active member of the Spanish Arbitration Club (CEA) and the Turnaround Management Association (TMA).
---
Expert Services
Expert Services
Independent expert analysis, testimony, advice and investigations for complex disputes and projects.
Bankruptcy Litigation and Solvency Disputes
Bankruptcy Litigation and Solvency Disputes
Expertise in disputes involving fraud, valuation, solvency, governance, plan treatment, and avoidance actions in the bankruptcy or insolvency context.
Return to top