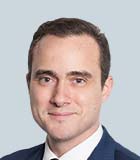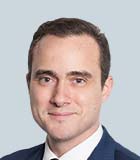 José Manuel Albaladejo
Managing Director, Testifying Expert
José Manuel Albaladejo is a managing director in the Expert Services practice, based in the Madrid office and responsible for the Construction & Infrastructure Sector. He has 20 years of experience in construction advisory, program and project management, operations transformation and restructuring, leading projects in Europe, Latin America, CIS and the Middle East, among other regions.
Prior to joining Kroll, José Manuel was a managing director at Keybrick Advisors, a boutique owner's advisory and senior management firm. Prior to that he worked at Hill International Inc for six years, becoming Senior Vice President of Latin America and later SVP for Strategic Clients and Operations Reengineering Globally. Throughout his career, he has focused in understanding the unique risks and challenges of this sector, defining and implementing strategies to achieve clients' construction and investment objectives by anticipating and managing their risks and solving complex situations.
At Kroll, José Manuel is responsible for advisory and disputes solutions for the construction and infrastructure sector. He provides owner´s advisory, disputes consulting and expert witness testimony in complex scenarios for clients worldwide including private investors, investment funds, private equity, banking institutions and governments.
José Manuel began his career at Acciona, and later joined Halcrow (CH2M Hill), where he worked on projects in Qatar and the United Arab Emirates. He then joined Gerens Management Group, the largest project management and construction firms in Spain, where he launched their operations in Mexico, becoming the country manager. Throughout his career, José gained extensive experience across a variety of industries including public and private infrastructure, social, corporate, commercial, hotel and penitentiary.
José Manuel holds a degree in civil engineering from Purdue University (USA), a master's degree in project and construction management from Reading University (UK) and an MBA from IESE Business School (Spain). He is Project Management Professional certified through the Project Management Institute.
---
Expert Services
Expert Services
Independent expert analysis, testimony, advice and investigations for complex disputes and projects.
Bankruptcy Litigation and Solvency Disputes
Bankruptcy Litigation and Solvency Disputes
Expertise in disputes involving fraud, valuation, solvency, governance, plan treatment, and avoidance actions in the bankruptcy or insolvency context.
Return to top