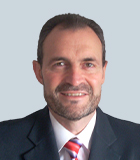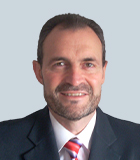 Jose is a director in the Machinery and Equipment practice within the Valuation Advisory Services practice. He is responsible for asset valuation projects performed in Spain and Portugal. He has performed valuation projects for various industries. He has also conducted asset management projects with major Spanish companies in television broadcasting, sea ports, gas natural conduction, and fresh water treatment and feeding.
Jose joined American Appraisal (now Kroll ) in 1987 and has held various consulting and management positions within the firm.

Jose was educated as an industrial engineer specializing in mechanics, and he has continued his education with various other engineering courses.
---
Valuation
Valuation
Valuation of businesses, assets and alternative investments for financial reporting, tax and other purposes.
Valuation Services
Valuation Services
When companies require an objective and independent assessment of value, they look to Kroll.
Machinery and Equipment Valuation
Machinery and Equipment Valuation
Kroll offers experience, reliability and transparency in the valuation of machinery and equipment for virtually every industry.
Return to top