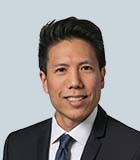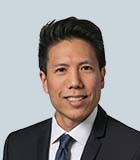 Jon Chan is a director in the Expert Services practice, based in London. Jon is a chartered engineer with over 10 years of experience in design, procurement and project management of engineering and construction projects across many regions, including Europe, the UK, the Middle East, Mexico and West Africa.
Prior to joining Kroll, Jon served as a managing consultant at Blackrock Expert Services, which was acquired by Kroll in 2020.
Jon started his career as a structural engineer in the energy industry and progressed to construction management in major EPCI projects around the world. Jon's practical site experience includes the construction of offshore structures and pipelines in Porto Amboim, Angola. He managed the planning, fabrication, coating, inspection, testing and offshore transportation of offshore oil and gas structures. Furthermore, his technical expertise stems from engineering consulting work with further experience in structural analysis and design of offshore subsea structures and pipelines.
Jon also has knowledge and project experience within the area of delay and project management in adjudication and arbitration proceedings, having analyzed delay spanning the power, healthcare commercial, residential, industrial, retail sectors.
Jon holds a master's degree in civil engineering from University College London. He is also a registered chartered engineer with the UK Engineering Council.
---
Expert Services
Expert Services
Independent expert analysis, testimony, advice and investigations for complex disputes and projects.
Construction Expert Services
Construction Expert Services
Expert analysis, testimony and advice for construction and engineering disputes and projects.
Return to top