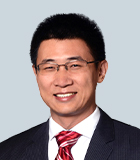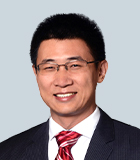 John (Xin) Zhang
Director
John (Xin) Zhang joined Duff & Phelps (rebranded as Kroll) in May 2017 from Quantera Global. He is a director in the transfer pricing practice based in Singapore, with extensive transfer pricing experience throughout southeast Asia and P.R. China. John participated in various value chain transformation projects for global-scale multinational clients to achieve an optimal effective tax rate (ETR) for the Asia-Pacific region in a sustainable manner. He also assisted many medium-sized multinational clients to design or re-design their transfer pricing system with practical guidance on policy implementation. John managed and executed hundreds of transfer pricing documentation in compliance with OECD and/or various country-specific requirements, such as the preparation of Masterfile/local documentation.
John's experience covers a wide range of industries, including agrochemical, commodity trading, electricals/electronics manufacturing, engineering construction, food and beverage, hotel and hospitality, IT consulting, industrial products distribution, logistics and shipping.

Prior to joining Duff & Phelps (rebranded as Kroll), John was senior manager of Quantera Global. Before Quantera Global, John worked in PricewaterhouseCoopers' transfer pricing group in Singapore and Shanghai dealing with a great varieties of multinational clients in valuation chain transformation (VCT), transfer pricing planning, documentation and dispute resolution in Asia.

John is a science-trained graduate with a Bachelor degree from School of Pharmacy, Fudan University in P.R. China, and is certified to have passed all subjects of the professional stage of the CPA Examination of P.R. China.
---
Zhang
/en/our-team/john-zhang
/-/media/kroll-images/headshots/john-zhang.jpg
people
{69686C52-C3A5-4F48-97D8-5546105882C4}
{0B968B98-A67D-4268-879A-B9EE980C5696}
{A9AD1D03-2E1F-47F8-B0A7-99626CE717DE}
{00A76586-EB82-4AAD-BA8A-A31419E702EE}
{26942FBB-C1CF-49C2-B466-A41B6B3FE3B7}
{BDEB2F7E-AA82-403A-BBC7-897544291E23}
{F0D1D971-D4A1-4CC9-9297-E3A503F8E976}
{22F009F2-F6F1-44DF-81D4-4C20048B2998}
{6B18A490-2227-426A-A1D0-3836822E90EB}