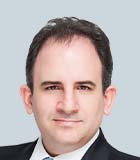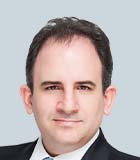 Jesús Carrillo
Senior Director, Testifying Expert
Jesús Carrillo is senior director in the Expert Services practice, based in the Madrid office. He has over 15 years of experience in fraud investigations, disputes, accounting research and financial statement auditing across Spain and Europe.
Prior to joining Kroll, Jesús worked for 10 years in Ernst & Young's Fraud Investigation and Dispute Services practice, with six of those years serving as an executive director.
Jesús specializes in coordinating and preparing expert reports in complex disputes involving accounting, financial, economics, valuation of assets, intellectual property and businesses, and quantum matters. He has led major forensic projects regarding misappropriations, corruption, disloyal management, financial crime, unfair competition, money laundering, tax fraud, distortion of financial statements, and other fraud investigations involving forensic accounting, data analysis, cash and asset tracing and interviewing and computer forensics methodologies. Jesús has advised multinational companies in various sectors, including power and utilities; telecommunications, media, leisure and entertainment; real estate; construction; infrastructure; retail; consumer products; and alternative investments.
Jesús has acted as independent expert providing evidence in negotiations and disputes resolutions in legal procedures within different jurisdictions (civil, merchant, criminal, labor and administrative) behind Spanish Courts (including Spanish Supreme Court, Audiencia Nacional and High Courts of Justice). He has been actively involved in arbitration matters under ICC, ICSID, UNCITRAL, CIMA and other rules.
Jesús received his double bachelor's degree in law and business administration and economics from the Pontifical University of Comillas–ICADE and has a master's in audit from Universidad de Alcala and ICJCE (Spanish CPA Institute). He is fluent in Spanish and English.
---
Expert Services
Expert Services
Independent expert analysis, testimony, advice and investigations for complex disputes and projects.
Return to top