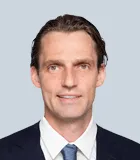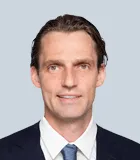 Jens Robatzek, CFA
Director
Jens Robatzek, CFA is a director in the Portfolio Valuation group, based in New York. Jens leverages more than 15 years of financial and alternative asset experience in the U.S. related to business, asset and complex security valuations.
Jens specializes in advising a wide range of alternative asset managers, including hedge funds, private equity funds and business development companies on valuing their positions in loans, subordinated and mezzanine debt, convertible debt and common and preferred equity. Furthermore, Jens has advised clients on estimating a fund's net asset value in between reporting cycles, as well as drafted/revised valuation policies and procedures. He has experience in executing valuations of businesses and their underlying securities for financial reporting and strategic planning purposes.
Prior to joining Kroll, Jens served as a manager at Deloitte Financial Advisory LLP, where he was responsible for the valuation of businesses, business interests and intangible assets for financial reporting purposes. His experience includes providing professional services in the following areas: business enterprise, common and preferred equity, options, purchase price allocation and daily pricing of various portfolios private companies.
Jens received a B.S. in finance and a B.A. in economics from Boston University and holds an MBA from Yale University. He is also Chartered Financial Analyst (CFA) and a member of both the CFA Institute and the CFA Society of New York. Additionally, Jens has completed the Certified Fraud Examiner (CFE) and Project Management Professional (PMP) certifications.
---
Portfolio Valuation
Portfolio Valuation
Kroll specializes in assisting clients with the valuation of alternative investments, specifically securities and positions for which there are no "active market" quotations.
Alternative Asset Advisory
Alternative Asset Advisory
Heightened regulatory concerns and vigilance, together with increased investor scrutiny, have led to increased demand for independent expert advice.
Return to top