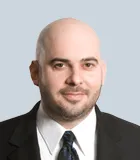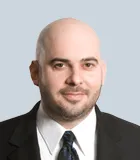 Jason Steinberg
Senior Director, Audit Operations
Jason Steinberg is a senior director in the Government Solutions practice, based in the New York office.
Jason is an experienced unclaimed property auditor with an emphasis in the life insurance industry, banking and financial institutions. He is responsible for the coordination and monitoring of the progress of ongoing unclaimed property audits, including the intake, processing and analysis of large datasets. He also serves as the point of contact for holders under audit and manages applicable operational and technical issues related to the examination.
Prior to the acquisition of Verus Analytics by Kroll in July 2020, Jason was an Audit Director, working for over 10 years at Verus.
Prior to joining Verus, Jason held a Securities License (Series 6). He gained extensive knowledge in various operations departments of the life insurance industry, the U.S. SEC and FINRA regulations, as well as bank operations and compliance.
Jason holds a B.S. in business and economics from the State University of New York at Oneonta. He is also a Certified Six Sigma Black Belt and Innovation Coach.
---
Government Solutions
Government Solutions
We provide state agencies with data-driven compliance and recovery solutions.
Return to top