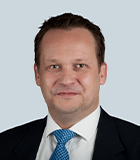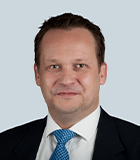 James Taylor
Managing Director, Head of Construction Disputes, Expert Service for APAC
James Taylor is Head of Construction Disputes, Expert Services for APAC. Based in Singapore, James is responsible for the growth of expert services with a key focus on construction disputes team within Asia Pacific.
James has over 30 years' experience of civil engineering, process and building related projects throughout Asia, the Middle East and Europe. James also has extensive and broad experience in providing commercial management and contract administration services; expert witness and expert adviser services; as well as claims preparation and negotiation solutions. His skills have been built on a solid foundation of more than 30 years in contract administration services and quantity surveying working with some of the largest employers, and contractors, as well as and governments, around Asia the Middle East and Europe. Described by Who's Who Legal as "hardworking and fantastic to work with", James "collaborates well with a global team."
---
Expert Services
Expert Services
Independent expert analysis, testimony, advice and investigations for complex disputes and projects.
Return to top