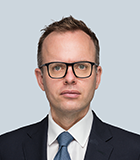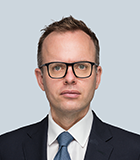 Iain Jones
Associate Managing Director
Iain Jones is an associate managing director in the Forensic Investigations and Intelligence practice, based in Dubai. Iain has over 15 years of investigative experience. He joined Kroll as an analyst in the London office in 2007, and he has been based in Dubai since 2012. Iain has also worked in Kroll's offices in Mexico City, Bogota and Miami. He specializes in complex cross-border investigations.
Before joining Kroll, Iain worked for an international investment bank in London.
Iain has worked on numerous forensic investigations, multi-jurisdictional litigation support and asset tracing assignments, and investigative due diligence projects for financial institutions, law firms, multinational corporations, and regulatory agencies and prosecutorial authorities.
In recent years, Iain has worked for a number of Middle East-based financial institutions, advising their boards and senior management teams on issues related to trade finance fraud, embezzlement, financial mismanagement and manipulation. He has also conducted investigations into employee wrongdoing for banks, state-owned entities and government ministries, construction companies and family offices, addressing and evidencing allegations related to conflicts of interest, misappropriation and leaks of information.
Iain has led a number of high-profile external asset recovery assignments in which he has advised financial institutions, multinational corporations and government entities. This included undertaking an international asset tracing exercise on behalf of the Central Bank of Afghanistan in connection with the investigation into the international transfer of over USD 5 billion of funds across Europe, Central Asia, North America and the Middle East.
Iain holds a B.A. in philosophy and an M.Sc. in comparative politics from the London School of Economics.
---
Forensic Investigations and Intelligence
Forensic Investigations and Intelligence
Kroll's forensic investigations and intelligence team delivers actionable data and insights to help clients across the world make critical decisions and mitigate risk.
Return to top