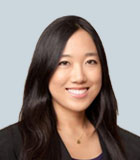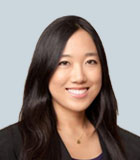 Guannan Liu is a director in the San Francisco office of Kroll in the Alternative Asset Advisory Service. She specializes in valuation of equity and debt interest in early stage companies and advises a wide range of clients, including large global private equity, venture capital, and business development corporations.
Guannan has over 10 years of experience performing numerous valuations and financial analyses for a variety of purposes, including financial reporting, tax, fairness opinions and transaction advisory, litigation and strategic planning. Guannan's experience highlights include equity, illiquid debt, and complex derivative valuations throughout the alternative asset investor industry including venture capital, hedge funds, business development corporations and private equity funds covering high-tech; biotech and healthcare; software and hardware; engineering, consulting and entertainment industries.
Prior to joining Kroll (formerly Duff & Phelps), Guannan was a valuation manager at the Economic and Valuation Services Practice of KPMG LLP. At KPMG, Guannan specialized in valuation of complex securities including stock options, convertible debt, warrants, interest rate derivatives and contingent considerations, etc.
Guannan received her master's degree in Financial Engineering from the Anderson School of Management at University of California, Los Angeles. She is also a CFA Charterholder and a member of the CFA Institute.
---
Valuation
Valuation
Valuation of businesses, assets and alternative investments for financial reporting, tax and other purposes.
Alternative Asset Advisory
Alternative Asset Advisory
Heightened regulatory concerns and vigilance, together with increased investor scrutiny, have led to increased demand for independent expert advice.
Portfolio Valuation
Portfolio Valuation
Kroll specializes in assisting clients with the valuation of alternative investments, specifically securities and positions for which there are no "active market" quotations.
Return to top