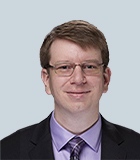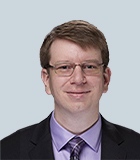 Gary Raichart
Managing Director
Gary Raichart is a managing director in the Kroll Strategic Value Advisory practice, based in San Diego and affiliated with the Silicon Valley office. He has over 15 years of consulting experience focusing on the strategic analysis of value, risk and uncertainty. He has extensive experience valuing assets and liabilities, business opportunities, contractual obligations, and transactions that involve substantial uncertainty, including early-stage intellectual property (IP), patent portfolios, guarantees, warranty obligations, employee stock options, earn-outs, and other contingent assets and liabilities for strategic decision-making, collateral, financial reporting and tax purposes.
Gary served as a subject matter expert on The Appraisal Foundations' Working Group on the valuation of contingent consideration. He has estimated the fair value of hundreds of contingent consideration arrangements in industries spanning high tech, life sciences, industrial products, energy and mining, consumer products, entertainment and financial services. Additionally, Gary led the development of the model used to project future professional golfers' player performance as part of Kroll's Future Career Value Study.
Gary has also developed financial projections for new product launch decisions, strategy evaluation, IP strategy analysis, research and development investment prioritization, and vetted financial projections for commercial due diligence. He has vast experience in building mathematical models and using statistical analysis to help clients understand the effects of uncertainty and its impact on value. Gary's experience also includes numerous fiscal and economic impact analyses to quantify the benefits of business development, assist in facility relocation decisions, and support negotiation of state and local fiscal incentives. He has provided litigation support services for patent and commercial matters based on primary market research, statistical analysis, econometric modeling, and "what if" scenario analysis. He has performed market strategy analysis by measuring customer preferences and developing market models to predict choice and market penetration of new offerings and to support market segmentation. Additionally, Gary has developed a macroeconomic model used to predict IT spend worldwide by industry, geography and company size on a quarterly basis.
Gary has spoken at the Accounting Conferences & Seminars, the American Institute of Certified Public Accountants, the American Society of Appraisers, The Conference Board, the Licensing Executive Society and the Tax Executives Institute and their events regarding best practices in developing forecasts; early-stage IP and product development strategy and valuation; and the valuation of contingent consideration, warranties, guarantees, and other contingent assets and liabilities.
Gary received an M.S. in management science and engineering and a B.S. in mathematical and computational science with honors and distinction from Stanford University.
---
Raichart
/en/our-team/gary-raichart
/-/media/kroll-images/headshots/gary-raichart.jpg
people
{69686C52-C3A5-4F48-97D8-5546105882C4}
{746781D2-7596-4EA3-BB0D-61CC7AC16C05}
{09618BF9-309B-4194-9536-B265C3108D59}
{25E6230C-CF1B-43B0-9351-002C4ACE9A2E}
{DC5EA34F-FCDD-4C0A-8D9B-793D5BEC9E57}
{7F285D49-A1FE-4B8E-BAD6-D4709587B68F}
{2DEEE4D2-8278-4C50-B3FF-1563BB257804}