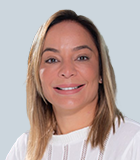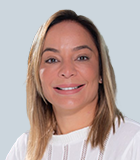 Fernanda Barroso
Managing Director and LATAM Leader
Fernanda Barroso is a managing director in the Forensic Investigations and Intelligence practice, the Regional Managing Director for LATAM and Co-Head of the São Paulo, Brazil office.
Fernanda joined Kroll after more than 10 years of working on a substantial array of management consulting projects, such as domestic and international due diligence, as well as business intelligence assignments for commercial banks, private banks, private equity firms and government departments.
Fernanda has established financial background and knowledge of banking industry regulations, such as anti-money laundering provisions and compliance requirements for setting up commercial banks, fintech firms and private banking and wealth management entities.
Since 2015, she has led large-scale and cross-border forensic accounting investigations at Kroll that involve components such as financial analysis, anti-corruption assessments and litigation support. She has exceptional track record of conducting fraud investigations and crisis management projects involving Brazilian and international entities.
Fernanda is also an expert on regulatory monitorship, investigative due diligence, business and market intelligence, dispute advisory and asset searches. Additionally, she coordinated projects about entry alternatives in Brazil, business internationalization and regulatory assessment.
Fernanda has an advanced degree in economics and financial engineering and a bachelor's degree in journalism from the Universidade Federal do Rio de Janeiro. She is now specializing in data science and artificial intelligence applied to fraud detection. She is also a member of the Association of Certified Fraud Examiners.
Fernanda is fluent in Portuguese and English.
---
Valuation
Valuation
Valuation of businesses, assets and alternative investments for financial reporting, tax and other purposes.
Cyber Risk
Cyber Risk
Incident response, digital forensics, breach notification, managed detection services, penetration testing, cyber assessments and advisory.
Compliance and Regulation
Compliance and Regulation
End-to-end governance, advisory and monitorship solutions to detect, mitigate and remediate security, legal, compliance and regulatory risk.
Corporate Finance and Restructuring
Corporate Finance and Restructuring
M&A advisory, restructuring and insolvency, debt advisory, strategic alternatives, transaction diligence and independent financial opinions.
Investigations and Disputes
Investigations and Disputes
World-wide expert services and tech-enabled advisory through all stages of diligence, forensic investigation, litigation, disputes and testimony.
Digital Technology Solutions
Digital Technology Solutions
Enriching our professional services, our integrated software platform helps clients discover, quantify and manage risk in the corporate and private capital market ecosystem.
Business Services
Business Services
Expert provider of complex administrative solutions for capital events globally. Our services include claims and noticing administration, debt restructuring and liability management services, agency and trustee services and more.
Environmental, Social and Governance
Environmental, Social and Governance
Advisory and technology solutions, including policies and procedures, screening and due diligence, disclosures and reporting and investigations, value creation, and monitoring.
Return to top