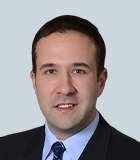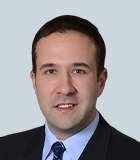 David Ptashne
Managing Director
David Ptashne joined Kroll (formerly Duff & Phelps) in 2012 as a managing director in the Chicago office and leverages 15 years of valuation and economic consulting experience. In addition to transfer pricing knowledge, David has significant experience leading and performing valuation studies of businesses, interests in businesses, and intangible property.
His services have been rendered for a variety of purposes including tax planning and compliance (frequently in connection with transfer pricing), financial reporting, litigation and international arbitration, mergers and acquisitions, management planning, and estate and gift tax matters.

David has performed analysis and valuation services for clients representing many industries including: high tech, financial services, global technology, professional services, consumer and industrial products, retail, hospitality, oil and gas, medical devices, advertising and communications, and entertainment.

Prior to joining Kroll, David was a valuation services director with Ceteris, a firm specializing in transfer pricing and tax valuation matters. Before joining Ceteris, David was a Vice President with Kroll in the Valuation Advisory Services practice. David has also held roles as a market planning analyst for Walgreens and as a business process analyst with Accenture.

David holds the Chartered Financial Analyst (CFA) and Accredited Senior Appraiser (ASA) designations and received his BS in Finance with High Honors from the University of Illinois at Urbana.
---
Valuation
Valuation
Valuation of businesses, assets and alternative investments for financial reporting, tax and other purposes.
Transfer Pricing
Transfer Pricing
Kroll's team of internationally recognized transfer pricing advisors provide the technical expertise and industry experience necessary to ensure understandable, implementable and supportable results.
Return to top