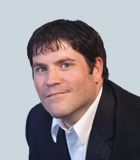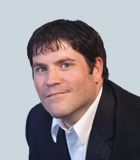 David Lehman is a director in the Alternative Asset Advisory practice, based in New York.
Lehman leverages more than 20 years of experience in the structured finance industry. He specializes in structured product and whole loan valuation/pricing, covering residential performing, re-performing and non-performing whole loan mortgages of all types (Prime, Alt-A, Subprime, Option Adjustable-Rate Mortgage), residential mortgage-backed securities (RMBS), collateralized debt obligations (CDO), commercial mortgage-backed securities (CMBS), mortgage servicing rights (MSRs) and other esoteric assets.
David has provided expert economic advisory services to financial institutions, government agencies, corporate clients and their legal counsel on matters related to the 2008 economic crisis, specializing in the valuation of illiquid structured finance instruments in the context of securities litigation, bankruptcy and restructuring, accounting restatements and regulatory scrutiny.
Prior to joining Kroll, David served as director of Asset Management and Sector Manager for the Candlewood Credit Opportunity Fund and Medalist Partners Opportunity Funds ("Medalist")—a private credit/debt investment vehicle that was established to take advantage of investment opportunities created through the overregulation of the banking sector in reaction to the 2008 credit crisis. Prior to Medalist, he was responsible for pricing non-performing whole loans and mortgage servicing rights at Hudson Advisors for Lone Star Funds.
Before the onset of the credit crisis, David was a non-agency whole loan trader at WaMu Capital Corp., the institutional broker-dealer unit of Washington Mutual, where he ran the loan-by-loan conduit desk and determined the pricing of all of Washington Mutual's Alt-A loans across the retail, broker and consumer direct channels.
David's expertise has been featured in the New York Law Journal ("Subprime MBS Assumptions Under Fire", April 19, 2010) and the Journal of Structured Finance ("Cause and Effect: The Role of Loan-Level Mortgage Characteristics in RMBS Losses", August, 2011).
David holds a B.S. in finance and marketing from the Lehigh University College of Business.
---
Financial Instruments and Technology
Financial Instruments and Technology
The Kroll Financial Instruments and Technology practice is a leading solutions provider for asset managers, hedge funds, fund administrators, banks, insurers, private equity firms, commodity trading and investment firms, and corporations.
Alternative Asset Advisory
Alternative Asset Advisory
Heightened regulatory concerns and vigilance, together with increased investor scrutiny, have led to increased demand for independent expert advice.
Return to top