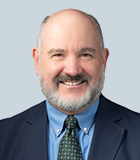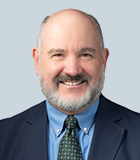 Daniel Patracuolla
Managing Director
Daniel Patracuolla is a managing director and the city leader for the Nashville office. He is part of the firm's Alternative Asset Advisory practice. Dan has more than 25 years of experience, providing an array of valuation advisory services to hedge fund, private equity fund and corporate clients. He specializes in advising a wide range of alternative asset investors, including hedge funds, private equity funds, LP investors and corporations on valuing illiquid securities and establishing best practices and fair value policies and procedures.
Prior to joining Kroll (formerly Duff & Phelps), Dan was an executive director at Morgan Stanley, where he was responsible for the development and execution of mark to market review procedures for global strategic investments and loans held by Morgan Stanley in compliance with FAS 157 and other accounting pronouncements. Prior to Morgan Stanley, Dan was a director with Standard & Poor's Corporate Value Consulting and its predecessor firms PricewaterhouseCoopers and Price Waterhouse. Dan has valued businesses, a wide range of debt and equity securities and intangible assets across numerous industries for various purposes, including merger and acquisition transactions, financial reporting, tax, restructuring and the administration of management compensation plans. Dan is focused on leading valuation reviews of illiquid securities for financial reporting purposes.

Dan received his B.S. in metallurgical and materials engineering from Lehigh University and his M.B.A. in finance from Seton Hall University.
---
Valuation
Valuation
Valuation of businesses, assets and alternative investments for financial reporting, tax and other purposes.
Alternative Asset Advisory
Alternative Asset Advisory
Heightened regulatory concerns and vigilance, together with increased investor scrutiny, have led to increased demand for independent expert advice.
Portfolio Valuation
Portfolio Valuation
Kroll specializes in assisting clients with the valuation of alternative investments, specifically securities and positions for which there are no "active market" quotations.
Return to top