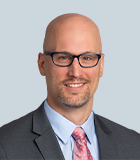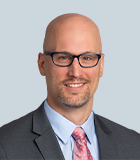 Craig E. Johnson
Senior Director, Restructuring Administration and Issuer Services
Craig Johnson is a senior director in the Restructuring Administration and Issuer Services practices, based in New York. With over 20 years of industry experience, Craig specializes in the area of solicitation and the administration of corporate events involving holders of publicly traded securities.
He manages the solicitation and tabulation of our clients' chapter 11 plans within the context of both traditional chapter 11 cases, pre-negotiated, and "prepackaged" cases. He also advises clients on issues relating to the noticing of holders of publicly traded securities and handles the administration of in and out-of-court restructurings, and other corporate actions events, such as exchange offers, consent solicitations, rights offerings and distributions.
Craig has led complex engagements for AMR Corporation (American Airlines), General Motors, Arcapita Bank, Borders Group, Claire's Stores, Exide Technologies, Flintkote Company, Genco Shipping and Trading, iHeart Media, Southeastern Grocers, TB Shipping Services and United Gilsonite Laboratories.
Craig started his career as an associate in the Business Finance & Restructuring department of Weil, Gotshal & Manges LLP and prior to that was a law clerk to The Honorable Bernice B. Donald, United States District Court for the Western District of Tennessee.
Craig graduated from Amherst College with a B.A. in history and received his Juris Doctor from New York University School of Law.
---
Return to top